Every year you hear about people making resolutions to improve their health.  They invest in gym memberships, workout equipment, workout attire and so on.  The sad part about this is most people don't keep up with this resolution.  Therefore, that money has been wasted and the initial efforts were wasted.   Years ago, my husband and I sat down and looked at areas that we needed to improve in and one of those areas consisted of our finances.  We didn't have the cushion in our bank account that we felt we should have had.  We were tired of living a life with limitations.  You know the life where you had to limit the things you did because of money? Well, we didn't want to have that be an excuse anymore.
We sat down together and made a list of goals we wanted to have for not only us but for our children as well.  Growing up, we didn't really get to travel much or explore other countries with our parents.  In fact, it wasn't until we met each other that we finally had an opportunity to travel outside of the Country that we live in.  Traveling offers so many learning benefits and we wanted this for our children.  We made it a point to put a list together that consisted of our goals and one thing that we listed was taking our kids on an annual vacation.  At the time we made this list, we had no disposable income so we knew we had work to do.  I remember the first time we told our kids we were going to take them on a trip to any destination they chose.   We got on the computer and allowed them to pick their first vacation to another country.  They saw a video on Costa Rica and that's where they said they wanted to go.  When we began to make arrangements for this vacation, they became so excited.  I'll never forget the excitement they displayed when we actually made our way to the airport and throughout the whole travel experience.  It was the first time they were having an opportunity to experience another country.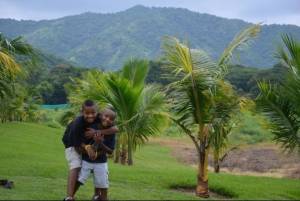 This entire experience was priceless and we were so happy to witness this experience with our children.  It was also a special moment for us because it was due to our commitment to manage our money better that allowed us to make this vacation happen for our kids.  We realized that with changes to our spending behavior and our willingness to obtain the knowledge to manage our finances better,  we could really live a more fulfilled lifestyle.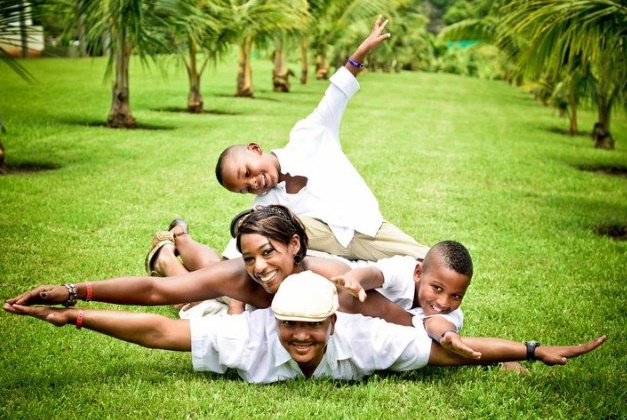 Each year since traveling to Costa Rica, we've made it a point to continue to improve our financial stability.  We are now annually able to take one or two vacations with our kids and one or two getaways for just ourselves.  These getaways that we take have done wonders for our marriage and the vacations with our kids allow us to have some quality time together as a family where we play and explore together.  We also make it a point to have family time on the weekends after a busy week of work, school and extra curricular activities.   Managing our finances has not only created our financial stability, but it has also positively affected our relationships where they are more meaningful and our improved financial situation has also had the added benefit of allowing us to improve our health because we no longer stress about bills or debt.
We've been able to create and live a better quality of life just by making a decision to be more responsible with our money.  The lack of money forced us to live with worry and stress and with so many limitations.  This is not the life we were created to live.
So as we go into this new year, think about your opportunity for a new beginning…maybe even look at it as a new way of living.  What areas would you like to see improvements in?  Although research has shown health to be a number one target for change in the new year, finances shows to be the second and after learning how improving our finances drastically changed our health and way of living, we really wanted to share this with others.  Our journey has been an incredible one since we began and when we look at how our decision for change has positively impacted the lives of our children, we see how worth it it's been.
Are you interested in making changes to become more financially stable and achieving a better quality of life?  If so, take a look at the 5 Strategies To Build Your Bank Balance that my husband and I put together.  These are the exact same strategies that we used to start making changes in our lives.   We started small and then developed a willingness to learn and implement more strategies at a later time.  Taking baby steps prepared us for the bigger steps that came soon after.  To get a list of the 5 Strategies That Helped Build Our Bank Balance, click here.
Happy New Year and We Wish You Much Success In Discovering Your New Way Of Living!