Shyra Smith
Author | Entrepreneur | Mentor
Live The Life You Were Created To Live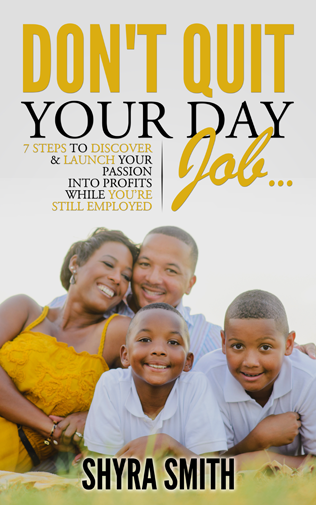 What This Book Is About
If you've always wanted to start your own business but don't know where to start, this short straight forward book will give you some foundational, fundamental and practical insights on what it actually takes to get there – while you're still employed. It will help you: shift out of your employee mindset and into an entrepreneur's mindset; uncover your natural gifts and talents; and give you a few nuts and bolts on the "behind the scenes" work that must be done in order to get your business up and running.
You'll Discover…
…How to tap into your joy and cultivate passion so it fuels your life.
…Why having goals is not enough unless you have this one driving factor.
…You can actually create a lifestyle around your business.
Who This Book Is For
This book was written with the aspiring entrepreneur in mind; the person who has a burning desire to create a lifestyle beyond the "daily 9-5 grind". This book will resonate with you if you're driven to achieve something great in life and know there's a higher calling for you. We trust you will enjoy it. Thank you for reading.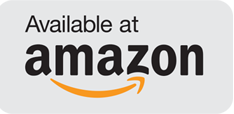 About Me
Shyra not only operates her own marketing agency , but she has a passion to help aspiring entrepreneurs to get their own businesses up and running.  In her book,  "Don't Quit Your Day Job… 7 Steps to Discover & Launch Your Passions Into Profits While You're Still Employed", Shyra shares some of her very own life lessons experienced in her journey to entrepreneurship.
Shyra has a deep passion for inspiring others to self-discover and achieve their greatest potential in life. Overcoming obstacles in her own life, she teaches others that they can obtain the accomplishment of bringing their own dreams to reality just as she did. These obstacles were learning experiences that she used to enhance her arsenal.
She is very professional, explains each step in the progress, opens your eyes to all the possibilities, and gives positive feedback throughout the process. I highly recommend Shyra to anyone that has a new business or for those who have hit a wall in your current business and need expert guidance to make positive improvements to grow your business.
Shyra is an Excellent business person an exceptional Leader and performer. Her Work ethic and professionalism are unmatched and ranked among a chosen few. Her specific attention to detail and creative solutions for her clients will set you up for success. I highly recommend Shyra. In every approach, she proceeds with passion and excellence.
Shyra shows you how to be successful one step at a time. She's patient and understanding, but at the same time, will hold you accountable for what you are doing. She has a very high work ethic. She has helped, inspired, and guided me with steps to get my business up and running. She is an encourager and a motivator! She doesn't hold the carrot up and tease you with it like I've found others to do and then charge you big bucks asking, "Do you want it?" "You gotta pay me thousands of dollars to get it." Instead, she actually tells you step by step how to get to that carrot and how to take it and eat it to get its nourishment! She's awesome!!!